En aquest blog he anat explicant darrerament els avenços en la intel·ligència artificial i els podeu trobar en aquestes entrades. La innovació és tan ràpida que costa molt estar atent al que està passant. Per aquest motiu us suggereixo una ullada a l'article que parla de la intel·ligència artificial multimodal en biomedicina, recullo una frase:
The development of multimodal AI models that incorporate data across modalities—including biosensors, genetic, epigenetic, proteomic, microbiome, metabolomic, imaging, text, clinical, social determinants and environmental data—is poised to partially bridge this gap and enable broad applications that include individualized medicine, integrated, real-time pandemic surveillance, digital clinical trials and virtual health coaches (Fig. 1). In this Review, we explore the opportunities for such multimodal datasets in healthcare; we then discuss the key challenges and promising strategies for overcoming these.
I un gràfic:
i el que són els foundation models: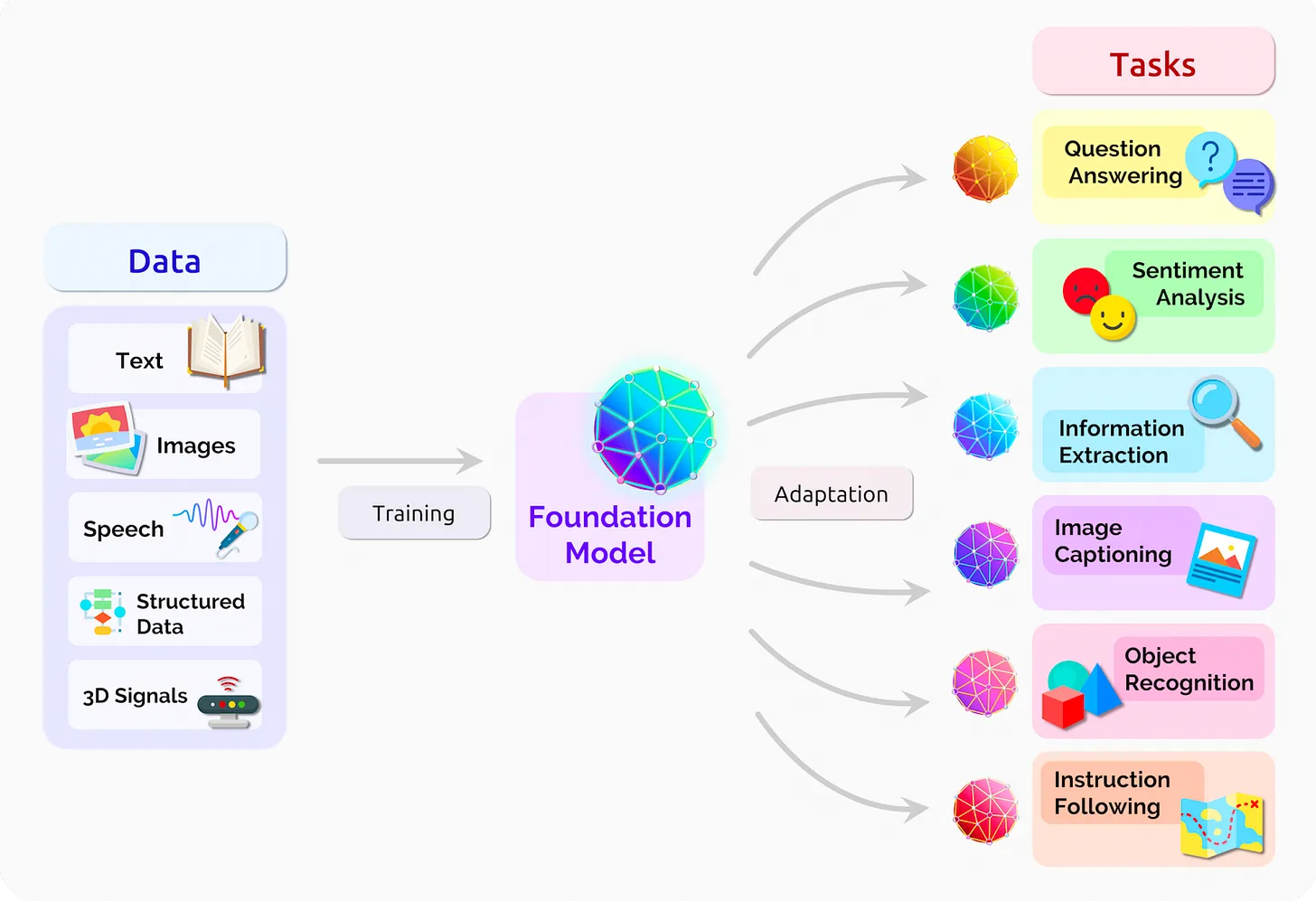 Bommasani R et al, arXiv, July 2022
i si voleu saber l'última informació sobre "multimodal ai", la trobareu aquí.
I jo em pregunto, hi ha algú aquí aprop que estigui a l'aguaït de tot això? Es tant important que convindria no perdre passada i em temo que fem tard.
PD. Avui a WSJ i al NYT
"This is going to change everything about how we do everything. I think that it represents mankind's greatest invention to date"